Every day in the App Store there are dozens of different games: runner, arcade, strategy, shooters, puzzles… And not to get lost in all this abundance, I with iosphere.online suggest getting acquainted with the most worthy releases of the past month.
WonderWorlds
"WonderWorlds" – a nice game in the spirit of "LittleBigPlanet", which has a friendly atmosphere. We have to go through the full adventure single company, and then to plunge into the creation a variety of their own worlds, so bored just do not have.
Download "WonderWorlds" for iPhone, iPad (Free)
Sky Gamblers: Infinite Jets
The good military simulator, which is set in our days. Excellent graphics and dynamic gameplay will easily allow you to enjoy the time. It is noteworthy that the creators have tried and made the location as close to the reality that makes the game even more realistic.
Download "Sky Gamblers – Infinite Jets" for iPhone, iPad
White Night
Thriller has won a good reputation among gamers of the "older" platforms and got to the App Store. Explore abandoned building and solve clever riddles that the project will be to test you. The game is made in dark colors and a deep and unpredictable plot that ensures total immersion in the dark atmosphere of horror.
Download "White Night" for iPhone, iPad
South Park: Phone Destroyer
A collectible card game based on the famous cartoon invites us to plunge into the world of South Park. In the project, we will find a fascinating gameplay, colorful graphics, addictive single company, as well as the opportunity to fight with other players online.
Download "South Park: Phone Destroyer™" for iPhone, iPad (Free)
Shadow Fight 3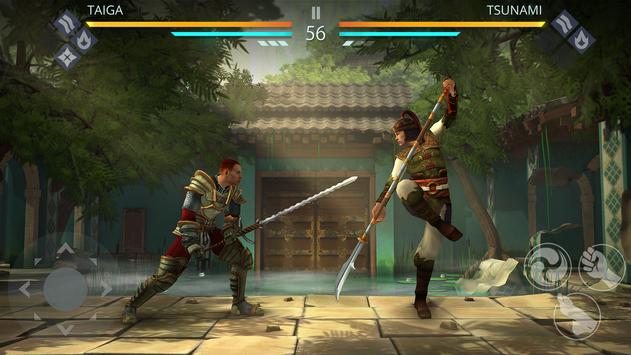 The sequel to the sequel finally came out. The game is radically different from its predecessors: new 3D graphics, improved physics, and many other modifications and improvements will give you an unforgettable gaming experience.
Download "Shadow Fight 3" for iPhone, iPad (Free)
Lineage 2: Revolution
Well-known to players of the "old school" MMORPG finally came to the smartphone in all its glory. The huge open world, lots of items, excellent graphics, huge PvP battles – everything you need for a great stay.
Download "Lineage 2: Revolution" for iPhone, iPad (Free)
GRID Autosport
The simulator, which received rave reviews from many critics and the gaming community, became available in November on iOS. The player will face many machines, various locations, and tests. This is the best project in its genre, which will long please you with its incredible graphics and fun gameplay, and responsive controls.